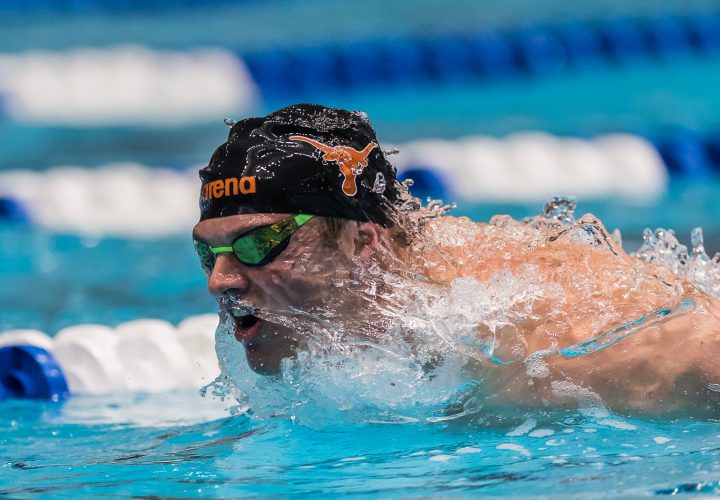 Photo Courtesy: Peter H. Bick
Jack Conger posted a lifetime best in the men's 100 fly Thursday night at the TYR Pro Swim Series meet in Atlanta, but even posting a time 51.00, Conger was frustrated to not break 51 seconds after "knocking on the door" for a few years.
After the race, Conger explained his mixed feelings and how it felt to swim a long course meet with rest in March. He also discussed his transition from the college to the pro ranks, explaining why it didn't feel weird, and he assessed Texas' chances of capturing its fourth straight national championship.
[youtube https://www.youtube.com/watch?v=xCMH_wvAe-U?version=3&rel=1&fs=1&autohide=2&showsearch=0&showinfo=1&iv_load_policy=1&wmode=transparent&w=640&h=390]
Watch more video interviews from the TYR Pro Swim Series meet in Atlanta.
(function(d, s, id) {
var js, fjs = d.getElementsByTagName(s)[0];
if (d.getElementById(id)) return;
js = d.createElement(s); js.id = id;
js.src = "http://connect.facebook.net/en_US/sdk.js#xfbml=1&appId=143146488436&version=v2.0";
fjs.parentNode.insertBefore(js, fjs);
}(document, 'script', 'facebook-jssdk'));

Source link