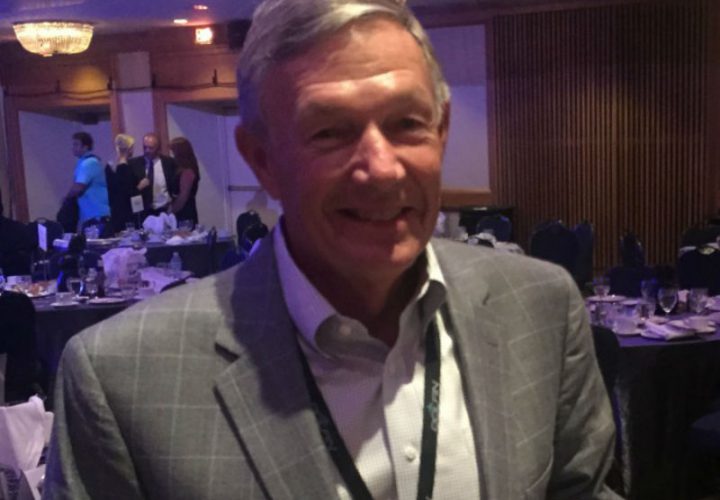 Photo Courtesy: Swimming World
2009 World Champion, Ariana Kukors Smith, came forward in February and stated that her former coach, Sean Hutchison, began grooming her for a relationship at 13, sexually assaulted her at the age of 16 and continued to have a sexual relationship with her until she was 24.
Earlier this month, Kukors took her allegations to the legal field and filed a civil suit against Hutchison, former National Team Director Mark Schubert, and USA Swimming, moving the accusations into the legal realm with the complaint for damages including sexual abuse of a minor and negligence and intentional infliction of emotional distress.
In response to the civil suit, Coach Schubert issued the following statement:
Mark Schubert absolutely denies any wrongdoing.  He is confident that when all the facts are known, the record will show that he never ignored, or turned a blind eye to, the abuse of an athlete.  When Coach Schubert first became aware of the rumors of abuse, he reported them immediately and sought to make sure they were properly investigated.  Coach Schubert had and continues to have no tolerance for anyone who would harm a minor or violate the trust that athletes and their parents place in their coaches. 

Throughout his career, Coach Schubert has always placed what is best for the athletes first and foremost.  It has been the great honor of his professional life to work with terrific young people – not just the Olympic champions and world record holders, but thousands of great kids who have learned about discipline, commitment, and hard work through swimming.  Helping them achieve their goals, no matter how big or small, is why he continues to coach after 46 years.
Swimming World will continue to follow this story as it develops.
(function(d, s, id) {
var js, fjs = d.getElementsByTagName(s)[0];
if (d.getElementById(id)) return;
js = d.createElement(s); js.id = id;
js.src = "http://connect.facebook.net/en_US/sdk.js#xfbml=1&appId=143146488436&version=v2.0";
fjs.parentNode.insertBefore(js, fjs);
}(document, 'script', 'facebook-jssdk'));

Source link