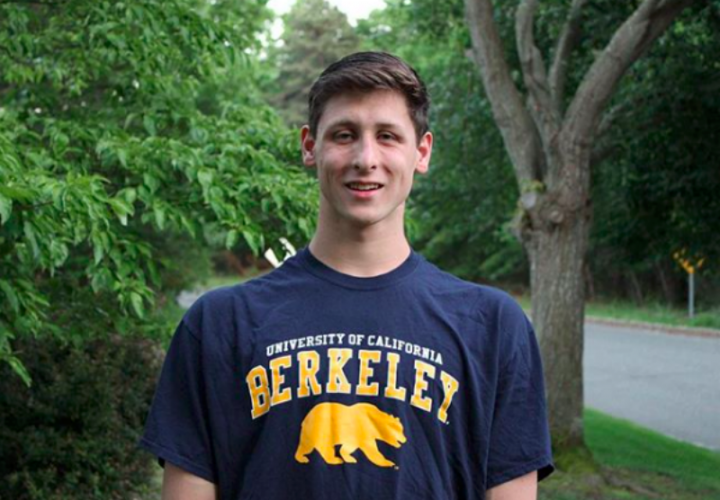 Photo Courtesy: Instagram @Jason_louser
NEW COMMIT: The University of California, Berkeley has earned a verbal commitment from Jason Louser as a member of the Class of 2023. Louser announced his commitment via social media, stating,
"I'm excited and proud to announce my verbal commitment to continue my academic and swimming career at the University of California, Berkeley! I cannot thank my family, friends, coaches, and teammates enough for helping me get here. Go Bears!"
Currently a junior at Shoreham Wading River High School in Shoreham, New York, Louser is a strong IMer and breaststroker. He also represents Long Island Aquatic Club in competition.
Louser has quickly improved in the last year, earning victories in both the 200 IM (1:48.20) and 100 breast (55.07) at the 2018 NYSPHSAA Public Championships. Both times flirted with the current New York State records landing within half a second of each.
At the 2017 Winter National Championships, Louser cut some serious time from his 400 IM when he qualified for the A final and finished fourth with a 3:47.70. Also at the Winter National Championships, Louser lowered his best time in the 200 breast to a 2:01.30 before breaking the two-minute mark at the 2018 NCSA Spring Championships with a 1:59.32.
While at Cal, Louser will have the opportunity to train with fellow breaststroke star Reece Whitley, who joins the Cal Bears this upcoming fall.
(function(d, s, id) {
var js, fjs = d.getElementsByTagName(s)[0];
if (d.getElementById(id)) return;
js = d.createElement(s); js.id = id;
js.src = "http://connect.facebook.net/en_US/sdk.js#xfbml=1&appId=143146488436&version=v2.0";
fjs.parentNode.insertBefore(js, fjs);
}(document, 'script', 'facebook-jssdk'));

Source link