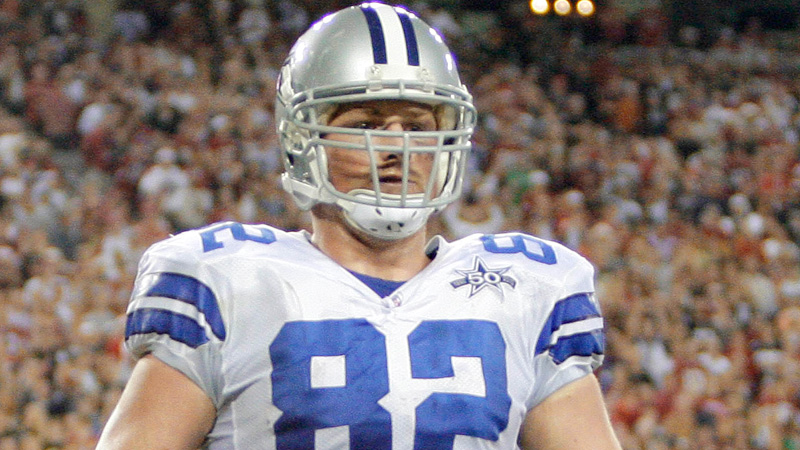 FRISCO, Texas — After he became the quarterback of the Dallas Cowboys in 2006, Tony Romo completed 649 passes for 7,287 yards and 37 touchdowns to Jason Witten.
On Monday, Romo went to Witten one more time.
The former Cowboys quarterback turned CBS broadcaster went to social media to praise the former Cowboys tight end turned ESPN broadcaster, ending the letter with "to the best I ever played with."
In his retirement speech, Witten said he would not have been the player he became without Romo.
Their journey together started in 2003: Witten as a third-round pick, Romo as an undrafted free agent. They even ended up on the same bus from the airport to the team hotel for their first rookie minicamp and became best of friends over the years.
"Sometimes in life you are lucky to come across someone that will change your life. Most of the time you don't realize it at the moment the profound impact and impression someone will have on you. The difference with Jason Witten is that I knew right away the impact he would have on me. Not only was Jason the most talented, humble and hardest-working individual on our football team, but he was one of the most genuine, good-hearted people you could ever meet."
On the field they had a rare chemistry, knowing what the other was thinking in crucial moments. Last week, Cowboys coach Jason Garrett referenced Witten's fourth-down catch in the fourth quarter of the Cowboys' 24-20 playoff victory over the Detroit Lions in January 2015 as one of the tight end's signature moments.
Romo did the same. Over the years they perfected Y-option, a route in which a single defender could not win because Witten could choose which direction to go based on where the defender went. Mostly, though, the route was an out breaker.
On the play against the Lions, Witten came back to the middle of the field for the 21-yard reception and the Cowboys went on to score the winning touchdown eight plays later.
"As I stood on the sideline deciding what play we wanted to call in the most pressure-packed moment of our season, my brain wanted to call Y-option. The problem was the Lions had double-teamed Jason most of the day and especially on key downs and distances. Nothing would be more key than this," Romo wrote. "On the sideline, the coaches and I decided we would call two plays to ensure we got a good call. The problem was as I stood at the line of scrimmage that the Lions changed the defense from what they used all game. Without knowing for sure what they would be in, I changed both plays and went to 'Tennessee, Tennessee.'
"You see, I didn't know what the perfect play was versus their coverage, but I did know I had the perfect player. Jason made a move that was rare, but brought him wide open. Any high school QB could have delivered that ball. The secret to the play was trusting the best player to be the best player … and he was."
http://platform.instagram.com/en_US/embeds.js

Source link