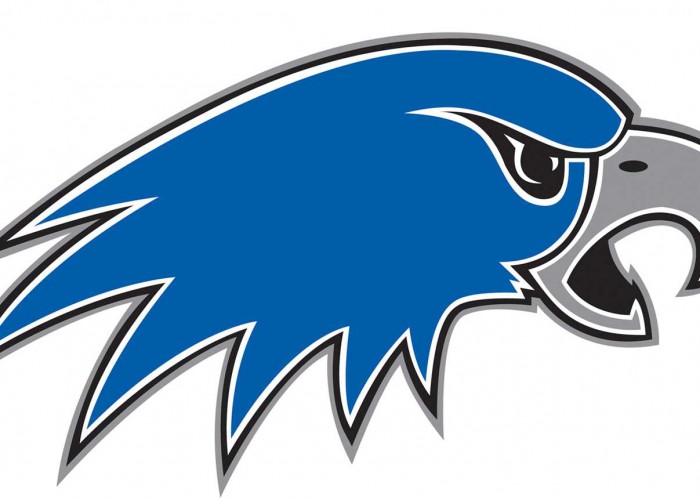 Hartwick's L.J. Edwards in recent action. Photo Courtesy: Hartwick Athletics
By Michael Randazzo, Swimming World Contributor
Given his history, one might say that Hartwick Head Coach Alan Huckins is double-cursed. Back in 2002, he took on the task of building a water polo program from scratch at Florida Atlantic University in Boca Raton—only to have the FAU Athletic Department cut the program for lack of funding before the Owls ever played a match.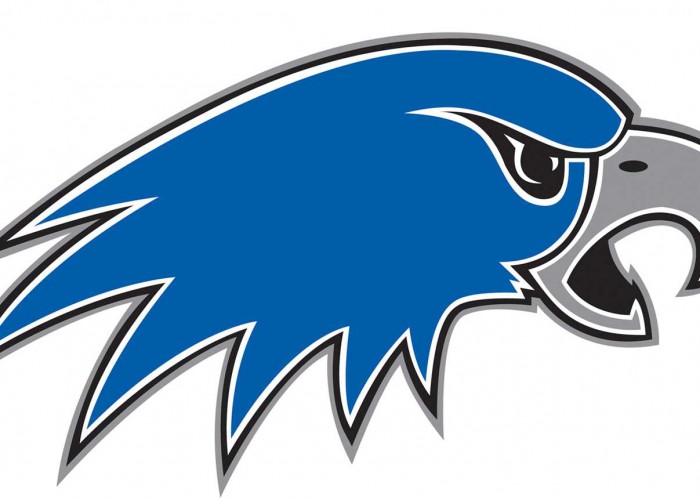 16 years later—after what has been perhaps a Hall of Fame-worthy career leading Hartwick in the highly competitive Collegiate Water Polo Association's women's bracket, Huckins again is facing the elimination of his program, only this time the Hawks (11-2) are a well-established, successful team which is currently 13th in the nation and riding a 10-match winning streak.
An announcement Wednesday's by Hartwick President Margaret Drugovich, Board of Trustees Chair Francis Landrey and Student Affair Committee Chair David Long said that—in addition to stepping the men's soccer program down to DIII status from DI—the decision had been made to eliminate women's water polo as a varsity sport.
Swimming World spoke earlier today with Coach Huckins about his president's abrupt decision to terminate a program that had a great deal of success, as well as any slivers of hope—based upon previous down-sizing efforts—that may signal that this is not the last we will hear of the Hartwick Hawks.

-Talk about the impact of Wednesday's announcement that Hartwick College will eliminate women's water polo after this season.
Hartwick College was unique as we were a multi-divisional school. We have two Division 1 sports, men's soccer and water polo. A few years ago [2009] this decision was based upon money. After numerous donors, and supporters and looking at numbers it was decided that DI was going to be kept, and the trustees at that time had said that DI was here to stay.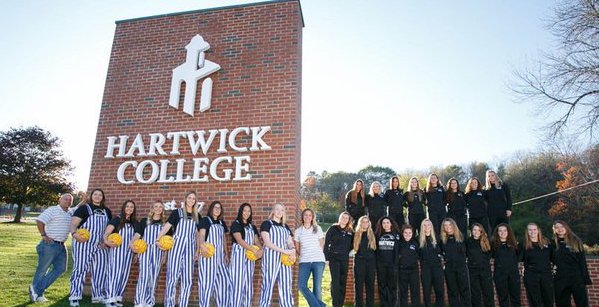 I know in the last year that a lot of private schools in New York took a hit because of the Excelsior Program, and I know that a lot of those schools have done different things on how their strategic planning on how they were going to increase enrollment.
I know that Hartwick's enrollment is hurting, but we were under the impression that we were okay. We were even asked a couple of months ago by the Vice President what we needed to do to make our programs even more successful.
So this came out of the blue. What's a lot more disappointing is men's soccer being re-classified down to DIII and yet women's water polo wasn't even given that opportunity and being eliminated altogether.
– Your team is riding a 10-game winning streak and is currently ranked #13 in the country. It seems that this decision could not have come at a less opportune moment.
Our girls are all focused on finishing this season. We definitely feel we're in a position this season that we've been building to win a conference championship. In fact, the letter that the President sent to the community and to the students mentioned that, one of the reasons for us being eliminated and soccer being [reclassified] is that we had not had an NCAA appearance in 10 years. Men's soccer has only had three NCAA appearances in the last 10 years.
We were never given that that was the expectation. [Qualifying for] NCAAs is not something that's easy to do; apparently that was her expectation for us. That was stated that one of the reason we're not as competitive as she thinks we should be. She also said that we're not allowed to host any games, which—that is false. We're hosting Michigan, Brown and Princeton next weekend and we have another invitational the week after that.
It's true we can't host an NCAA championship but there's a lot of schools [who can't host]; there's even pools with 50-meter pools that can't host NCAA championships just because they don't have enough seating capacity.
– The East is always going to be challenged for swimming facilities; how much water does it hold to say that the Hartwick pool is not "NCAA compatible"?
I don't think it holds anything, and I've always stated that we don't need a $20 million-dollar facility upgrade to be more competitive. [With a shallow/deep pool] it's harder what we have to do. We've seen it with St. Francis [Brooklyn] on the men's side; Wagner has created a strong team on the women's side and their men's team—a new program—is getting a lot better, all in a shallow/deep pool.
It can be done. It takes different conditioning, different practice plans and everything else but to me that doesn't hold water at all.
– You were the 2017 CWPA Coach of the Year, and your team is having a fantastic season. How do you personally process all of this?
It's heart-breaking; as I said, it's something that we didn't expect. We thought at worst that if we were re-classified from DI, we would be a DIII team. I think we'd be very successful and could sustain a DIII program. I have 25 girls on my roster, and I know everyone thinks that because we have a lot of foreigners on the roster that everyone's on scholarship. But I have 13 – 15 girls who are not receiving any athletic aid. And I have international kids who are not receiving international aid.
It would be a different environment, but yes, we could sustain a DIII team.
My wife, being an alumna, and me being here, in my 15th year, we've put everything we have into this at the college and in the community. We're both heavily involved in the community, and it's gut-wrenching right now.
– Is there a scenario where this situation is not final and Hartwick women's water polo can be preserved?
We're hoping it's not definitive. The biggest questions we have right now [is that] nobody who made the decision has been willing to step up and talk to anybody. [The announcement] was given to somebody else who was on campus, who came and read a statement to us. When questions were asked there were no answers.
We've had donors and parents and families and friends in the water polo community asking [about this] because there's always a dollar amount behind something like this. We haven't been told that dollar amount, be it $2 million, be it $10 million, be it $20 million. Whatever it is, realistic or outrageous, we haven't even been given a number to say that we might be able to meet.
We're hoping that someone will talk to us and give us some answers and maybe give us something we can fight for. But, with it being so new right now, and every time this happens, the respond in the first 24 hours or 48 hours is always huge but then it dies down. We're hoping that it won't die down, and that's when we hope to have some discussions and get some answers.
– Your team does have an opportunity to make a statement, and that's by playing well this season. I imagine the Hawks will fight until the end to prove that they deserve to keep playing.
Absolutely! This was the year that [we've been building for] the last three or four years. Last year we didn't have any seniors on the team.  At the beginning of last year we knew it was a two-year process.
It's always hard playing that first tournament of the season and that's what happened [at the beginning of the season]; a game against Pacific and then Wagner—and going into a big pool for the first time of the year. It's tough. I feel we have the two best players in our conference [Zsofia Polak and Lena Kotanchyan], and we were really looking forward to this weekend in Indiana.
I'll be interested to see which team shows up, because a lot has hit them this week. The timing is absolutely horrible.
We will be there at the end of the year, but winning each conference game makes the path a bit easier.
If the team shows up that's been playing the way it has the last two weeks, we'll be very successful this weekend.
– Unfortunately, this is NOT a new situation and maybe it's a bit of déjà vu!
I was at Hartwick the two other times they tried to do, and before that I was hired to start a program at Florida Atlantic University. After recruiting 25 girls, they cut the program.
FAU is not really déjà vu just because we've had a team here in place that's been so successful. We have people who are willing to do whatever they can to keep it.
If this were the same thing at FAU; it was a dollar and cents thing there. I'm sure we would have been able to save it at that time. They admitted that they just started football and were losing a lot of money on that. They knew they needed to add a women's sport; they just rushed in too quickly.
(function(d, s, id) {
var js, fjs = d.getElementsByTagName(s)[0];
if (d.getElementById(id)) return;
js = d.createElement(s); js.id = id;
js.src = "http://connect.facebook.net/en_US/sdk.js#xfbml=1&appId=143146488436&version=v2.0";
fjs.parentNode.insertBefore(js, fjs);
}(document, 'script', 'facebook-jssdk'));

Source link