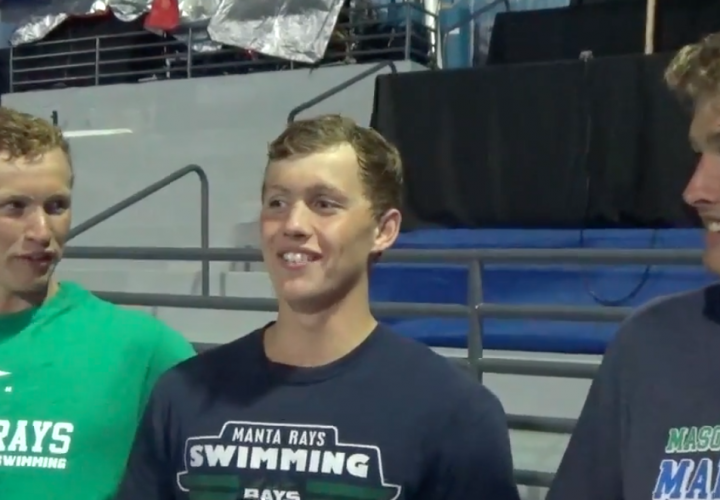 Speedo Junior National is proudly sponsored by Speedo. Visit SpeedoUsa.com for more information on our sponsor.
Carson and Jake Foster as well as Adam Chaney all qualified for the Junior Pan Pacs trip last week at the Senior Nationals in Irvine. All three guys represent the Mason Manta Rays in Ohio and they talked about their excitement about representing Team USA together.
The guys also talked about the team race going on this week and why they wanted to stay an extra week in Irvine with their teammates.